~~ Cavallo BFB – Big Foot Boots now available ~~

New Cavallo Trek boots are lighter than the Simple and Sport boot models.  They have a slightly lower profile and the front and come in a little closer around the pastern.  The use the same proven quality sole as the Simple and Sport, with leather lining for the heel bulbs, but the outside is made of tough Pro Mesh moulded TPU.  There is no left or right and they are sold separately, so can accommodate horses with different sized hooves.  They come in both 'regular' (same size as Simple), and 'narrow' (same as Sport being 5mm narrower in the width).
Cavallo horse boots are easy to size, easy to fit and easy to care for. Shaped to fit the natural horse hoof and promote healthy hooves while allowing for expansion and contraction of the hoof and are suitable for front and rear hooves.  The Simple Hoof Boots, Sport Hoof Boots and Trek Hoof boots are great for mountain horse riding!
Cavallo is a trusted name in the horse industry, quality you can trust.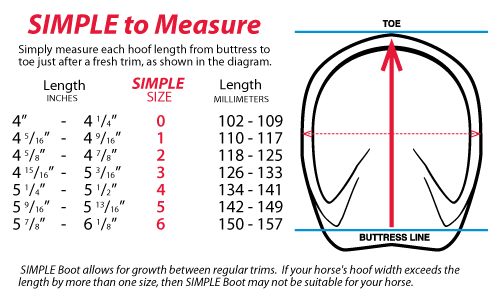 Cavallo BFB (Big Foot Boots) now available!  Size 8 (fits a width/length up to 173mm) & Size 10 (fits a width/length up to 189mm)
Horse Saddle Pads
Cavallo Total Comfort System Saddle Pads are a trusted and familiar name in stables worldwide. TCS pads have a unique memory foam design which improves saddle fit, helps move the weight off the spine and allows the scapula to move freely.  Monty Roberts says "Watch your horse's scapula smile!".  The memory foam absorbs surface irregularities between the saddle and horse, creating a very comfortable fit for your horse, and they don't slip either!
All saddle pads in the Cavallo range are reversible – use the closed cell foam against your horse for a quick training ride, and use the wool felt against your horse for longer rides.  They are easily cleaned simply by hosing off and drying in the shade.
The Benefits:-
Improves saddle fit by contracting at pressure points and filling up gaps.
Redistributes weight off the spine and onto the muscle, enhancing important saddle gullet function
Provides wither relief with unique cutback feature
Closed-cell compression allows shoulder blades to move more freely
Lightweight, Aerated design keeps your horse cooler
The Construction:-
Cavallo's Tri-Density Solution layered-foam construction is highly shock absorbent
Durable, high-quality construction – Tri-Density Solution, genuine leather butt joints, nylon bindings and aeration perforations.
Allows one saddle to be used with many different horses
Easy care – machine washable, drip to dry. Our pad is so durable you can even pressure wash it!
Reversible – 100% Merino wool on one side and closed-cell shock-absorbing foam on the other.
| | | | |
| --- | --- | --- | --- |
|   |   |   |   |
|   |   |   |   |