Description
Brand new unused.  These Scoots are identical to the new model – almost!  The difference is where the side vent is – in the new style it has been lowered to the base of the sole, same as the slims have always been.  These boots are the regular size only. First in best dressed. Covered by warranty. No returns at this price.
NEW STYLE                                                                                  2018 STYLE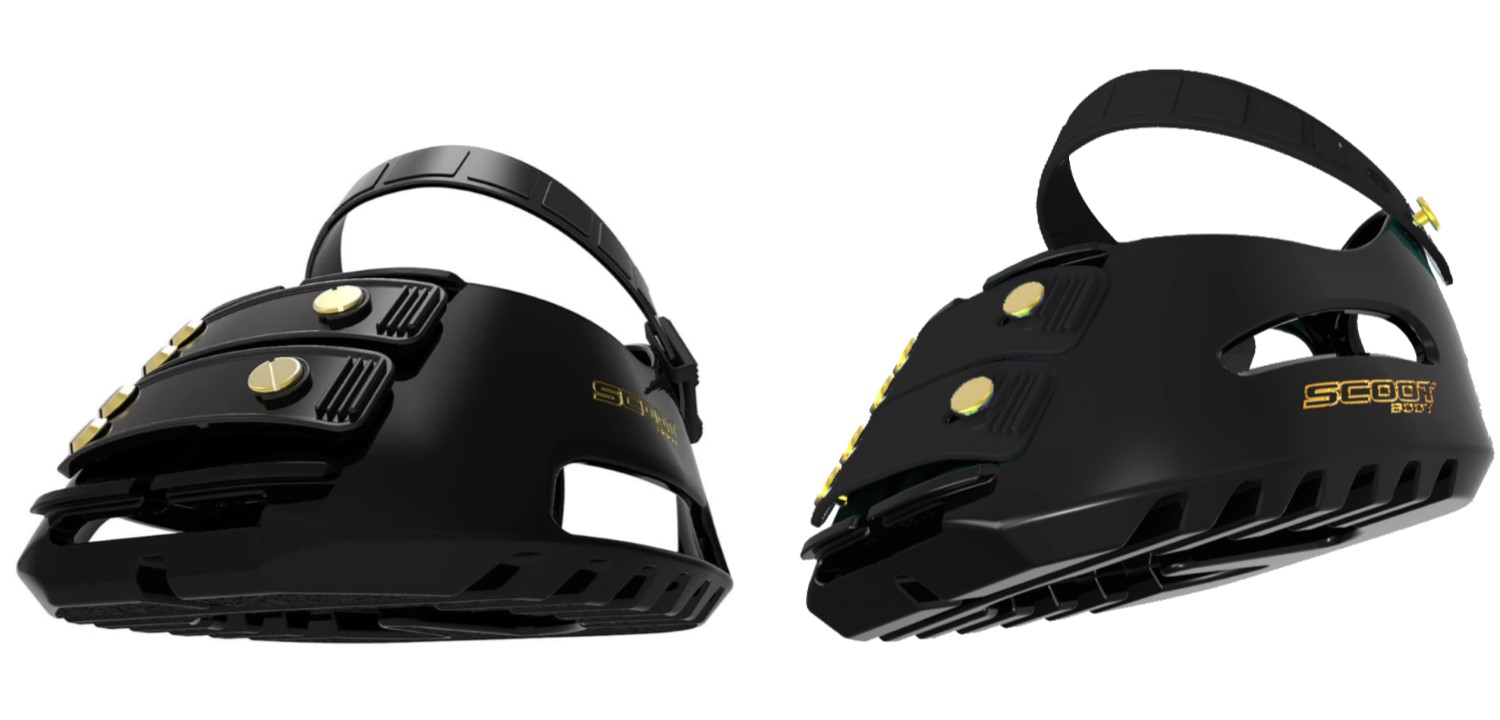 To purchase the new style click HERE – or grab yourself a bargain and get the 2018 style.
The Scoot Boot is simple and easy to fit.  They will not get soggy, heavy or wet when riding through muddy and wet terrain.
Superb strength over all types of terrain
Large fitting range
No cables or Velcro
Lightweight — only 250g (8 ounces) a boot
Low profile
Excellent drainage
Easy to clean
No adjustment is required as they secure to the parts of the hoof that do not grow
Soft durable protective foam on heel straps
A pair of Trail Gaiters included with every pair with spare straps, rivets and knob hooks
Comes in a handy carry bag.
The Scoot Boot will fit a hoof that is longer than wider or wider than longer, and will give you a very secure fit.  However it is important to note that Scoot Boots are designed for hooves that are 'naturally' or 'barefoot' trimmed -meaning they are trimmed based on the shape of a healthy wild horse's hoof which is low in the heel, short in the toe with bevelled toes and wide frogs.
Scoot Boots are not suitable for hooves with high heels, long toes or flared walls; Hooves that are more than 10mm wider than they are longer, or more than 10mm narrower than they are longer; They will not suit hooves with major structural abnormalities such as club feet, scar tissue to heel bulbs, or flared walls.
Save
Save
Save
Save
Save
Save
Save
Save