Description
The best treatment for Thrush, Greasy Heel, Seedy Toe, Rain Scald, Minor Injuries… and even your doggies ears if they get irritated after swimming!
NT Dry is made in the USA and has been available there and in the UK for years.  It has taken a long time to get it out here to Australia.
This product has proven itself time and time again as an effective weapon on Thrush.  The bottle is 70 grams and lasts quite a while.
Did you know NT Dry is also effective on rain scald, greasy heel and proud flesh?
Thrush and greasy heel treatment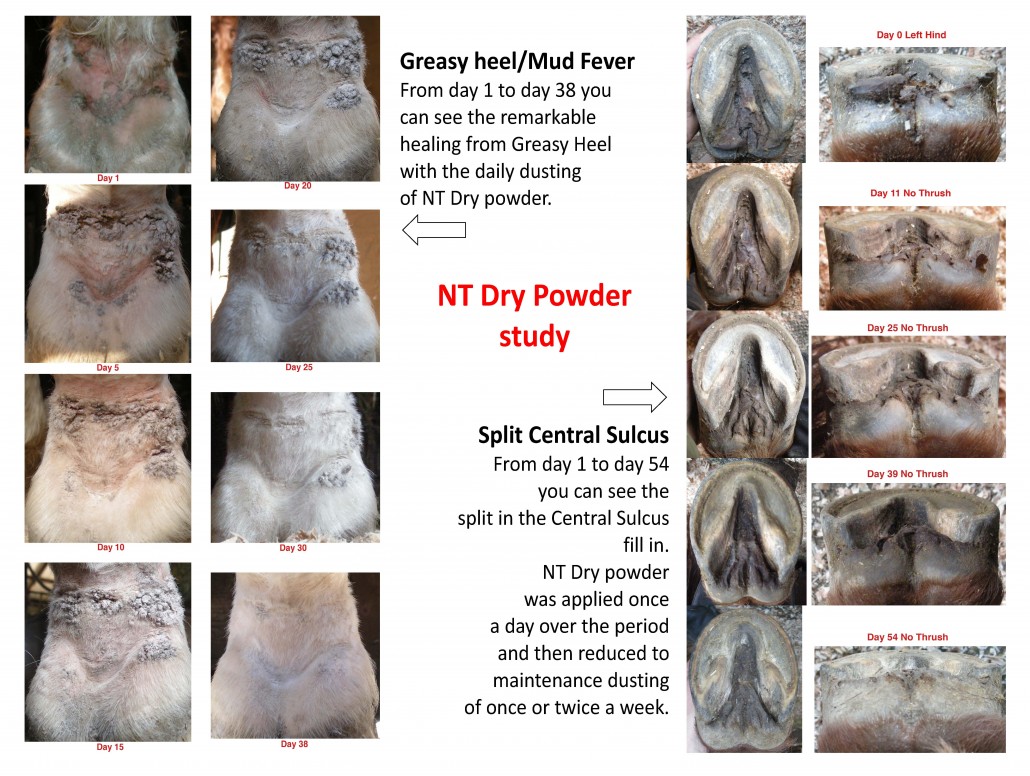 Save
Save
Save
Save
Save
Save
Save
Save